Skip to Content
Replace Teeth with Dentures in Walnut Creek, OH
Injury or damage to your existing teeth may result in the need for dentures. When you're facing this decision, come to the trusted team at Walnut Creek Dental. We're experienced at providing our patients with denture solutions in Walnut Creek, OH, and are sure to help you find the best option to meet your needs. Whether you are missing one tooth, a series of teeth, or all of your teeth, our team can customize a treatment plan to help you regain your smile as well as the function of natural teeth. Contact us today to schedule a consultation appointment.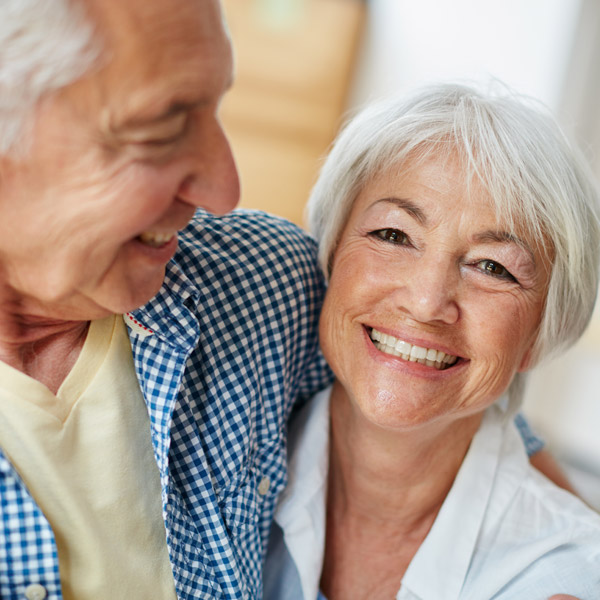 Immediate Dentures Provide Quick Restoration
If you are planning to extract your remaining teeth and transition to dentures, we understand you want a quick solution. No one wants to go out in public without teeth! Our immediate dentures eliminate the weeks of waiting that traditional dentures require. These same-day dentures are designed to replace extracted teeth and can be fitted during the same appointment as your extractions. We use a cast of your mouth to custom make a set of immediate dentures, allowing you to walk out of your appointment with a complete set of teeth. This allows you to quickly adjust to your new dentures, making speaking and eating easier. It's important to note that immediate dentures will require adjustments and realignments as your mouth heals, so be sure to show up for your return appointments.
Partial Dentures to Replace A Series of Teeth
A partial denture can be used to replace a single tooth or a series of missing teeth. These appliances are removable but securely snap in place to provide the look and function of natural teeth. We precisely fabricate and custom fit your partial dentures to ensure that they are comfortable and secure. The correct fit allows for proper chewing and speech, so you don't have to worry about any embarrassing slipping or sliding while out with friends. Not to mention that partial dentures restore your smile naturally, so you can feel confident sharing your smile with the world. For expert dental care, give us a call and schedule an appointment. Reach out to our office by calling 330-893-3363 at your earliest convenience!